In our HCILab, we have:
Stereoscopic projection screen
Motion Capture system
VR headsets: HTC Vive, Oculus Quest, …
3D printers
Force Feedback devices
…and many more cool tools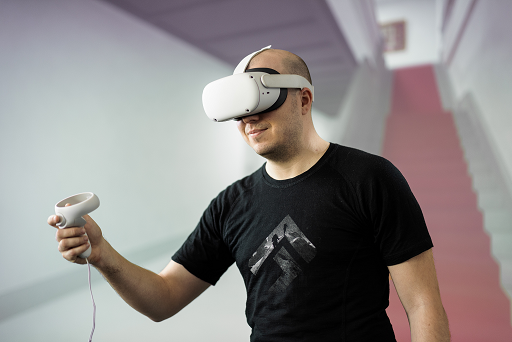 For our Vistors/Students
Hardware and workplace:
You can use all equipment in the lab for your research projects. If you don't know how to use it, please ask your supervisor for instructions on how to operate it.
If anything bad happens (e. g., broken HW), report it immediately to staff or any PhD student.
Clean your workspace when leaving the lab and don't forget to log-out.
Software:
You can log to all computers using your faculty "x[surname]" login.
If you need to install some SW or input admin credentials, ask any PhD student or staff member.
Save your files to "Data" (D) drive. There is a "User_Data" folder on each computer, you should create your "x[surname]" folder there and store any data in it.
Please, do not put large files at the desktop or other places on hard-drives.
Room:
There is a public laboratory's calendar where you can see what events are happening in the lab.
The building is open from 6AM to 10 PM during the working days. You can be in the lab outside of these hours. However, in this case, it is necessary to report at the porter's lodge.